Featured on CSC's List of Top Non-Toxic Black Beauty Brands and Non-Toxic Black Beauty Database, we spoke to AcARRE Founder, CEO, and Chief Chemist Tracey Hicks-Kearse about how she is using her clean beauty line to carry on a family legacy of entrepreneurship.
Tracey's Story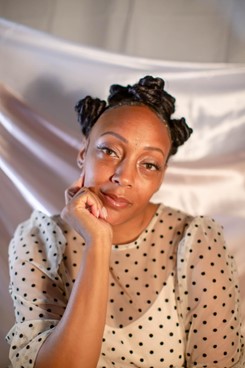 Tracey, Founder, CEO, and Chief Chemist of AcARRE comes from a long line of entrepreneurs that includes her grandmother, parents, aunts, and even her sisters. It was only natural for her to flourish in her own right at creating multi-use beauty products.
Tracey is a driven entrepreneur, accomplished product developer, and esteemed chemical engineer and marketer with 18+ years of experience in innovation fulfilling consumer desires. Creatively, she enjoys brainstorming on innovative ideas that have a direct impact on consumers and the influence that drives those changes. Taking her aspirations to another level allows her to pursue her passion every day.
When Tracey isn't pursuing her passion, you can find her traveling with family and friends.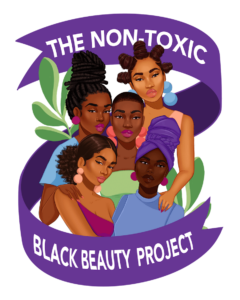 As one of our featured brands on CSC's List of Top Non-Toxic Black-Owned Beauty Brands, AcARRE's products are free of the harmful ingredients on CSC's Red List of Chemicals of Concern in Cosmetics, which includes chemicals of particular concern for Black women. This list and our accompanying database of products allows Black women to shop for beauty products with confidence knowing that the products they're purchasing are free of ingredients linked to negative health effects, including those of special concern to Black women.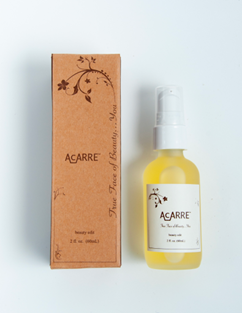 We asked Tracey more about her brand:
Can you tell us more about AcARRE and your line of products?
AcARRE was created on the foundation of utilizing plant biodiversity to create multi-use beauty products that bring balance to the microbiome for healthy scalp and skin. AcARRE bio-based materials are ethically and sustainably sourced. Our products are manufactured safely and cleanly to contribute to a sustainable ecosystem.
What led you to create beauty products without harmful ingredients?
I had received requests from friends and family to create beauty products, but I wanted to make sure I was creating a brand that attributed to a better ecosystem. That is why I decided to formulate my products with ethically and sustainably sourced bio-based materials.
Why should people shop from clean beauty brands like yours?
AcARRE's plant-based products are efficacious and come with multi-use benefits. Our products are proof that consumers don't need to use beauty products filled with toxic chemicals to achieve the results they desire.
Do you have any professional affiliations?
Yes, I am a member of Cosmetic Executive Women and the Society of Cosmetic Chemists.
What's your personal mantra?
Keep it simple.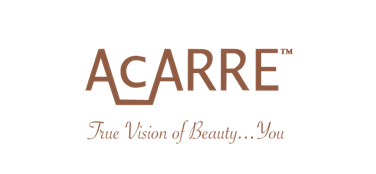 Where can people find your products?
You can find our products on our website, www.acarre.co, or they can be purchased through any of the retailers listed on our website.
Want more?