Featured on CSC's List of Top Non-Toxic Black Beauty Brands and Non-Toxic Black Beauty Database, we spoke to I See You Wellness Founder and Healing Artist Mariam Mouna Guessous about how she pursued her passions to create a wellness brand and sanctuary that empowers communities of color.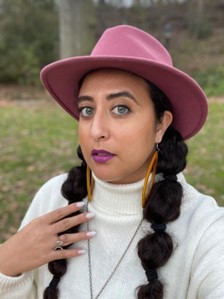 Mariam's Story
Mariam is a native of Marrakech, Morocco living and loving in Brooklyn, NY. She is the founder of I See You Wellness – a wellness brand that exists to empower communities of color through accessible wellness and radical self-care. She is the co-founder of Zen Day Wellness Conference that was inaugurated at Weeksville Heritage Center during Mental Health Awareness Month in May 2018.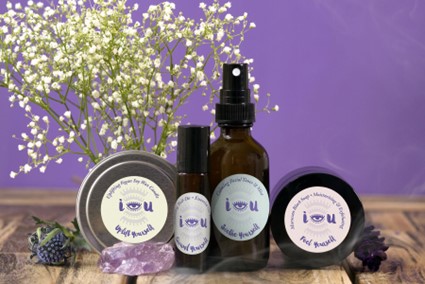 Mariam is passionate about diversity and social justice. After spending a decade in the advertising industry, she left in 2017 to pursue her passions of healing, educating and empowering communities through wellness education.
Mariam is a healing artist; she received training and certifications in multiple modalities including Reiki, Sound Healing, EFT, Community Herbalism, Energy Work, African Indigenous Spiritual Technologies and others. She believes in the power of mindfulness, conscious creativity and "inner-work" and shares her work around the world through workshops, healing experiences and keynote speeches.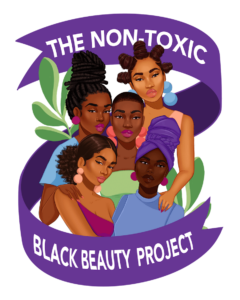 As one of our featured brands on CSC's List of Top Non-Toxic Black-Owned Beauty Brands, I See You Wellness' products are free of the harmful ingredients on CSC's Red List of Chemicals of Concern in Cosmetics, which includes chemicals of particular concern for Black women. This list and our accompanying database of products allows Black women to shop for beauty products with confidence knowing that the products they're purchasing are free of ingredients linked to negative health effects, including those of special concern to Black women.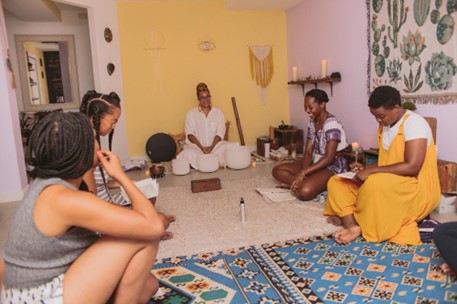 We asked Mariam more about her work:
What is the mission of I See You Wellness?
Our mission is to empower communities of color through accessible wellness and radical self-care. We founded I See You Wellness to provide sacred, safe spaces and products for communities who need it most. We want our people to feel seen, loved and cared for in every way possible.
Can you tell us more about what your brand offers?
I See You Wellness is a community centered wellness brand that exists to empower, educate and create healing sanctuaries for the communities we serve. We offer safe, sacred spaces and wellness tools and experiences for healing the mind, body and spirit. Our offerings range from apothecary products and herbal medicine to workshops and community rituals. We want everyone who interacts with our brand to feel seen and to have a sacred space to come back home to themselves.
What brought you to create beauty products without harmful ingredients?
I first created them for myself as I became conscious about and sensitive to harmful, mainstream products. I started listening to my body and noticing how it interacted with various products physically and energetically. I noticed that mass produced products were "aggressive" on my skin and spirit and they "took" more than "gave." I also noticed that natural, simple products not only nourished my skin, but also uplifted my spirit.
That's when I started researching, educating myself, and coming back to ancestral beauty and wellness practices that strictly use natural and herbal products. This made a huge impact on my life and mental health as it became a form of self-care, self-love and a way to connect to my ancestry. After creating a few products, I felt the urge to share them with my community as an alternative to toxic products and a tool for healing.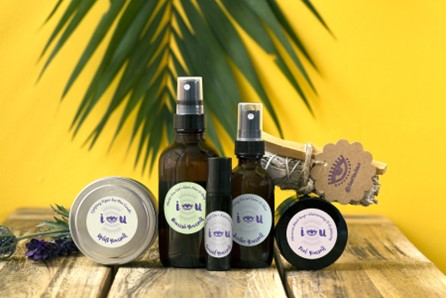 Why should people shop clean beauty brands like yours?
People should shop clean beauty brands like mine because they will enjoy benefits beyond the skin and the superficial. Clean products can be used as tools for healing and empowerment. When we feed our skin with natural, clean products, it gives back; health, vitality and radiance from the inside out.
Are you actively involved in your local community?
Absolutely, community is everything to me. I believe community is key to healing and thriving. A big part of my work is community organizing as well as managing a membership community and gathering space both physically in Brooklyn and virtually for community members all over the world.
What's your personal mantra?
Just BE.
Where can people find your products?
Our products are available on our website, www.iseeyouwellness.com. There, you can also learn more about our offerings and membership community.
Want more?