Featured on CSC's List of Top Non-Toxic Black Beauty Brands and Non-Toxic Black Beauty Database, we spoke to CurlyCoilyTresses® Creator and CEO Angela Fields about how an accident with a chemical relaxer led her to create a line of clean and safe products for natural hair.
Angela's Story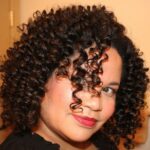 The story of CurlyCoilyTresses® began when creator and CEO Angela Fields had a chemical relaxer spill on her face. A licensed cosmetologist dropped her brush and spilled relaxer on Angela's face and didn't use neutralizing shampoo over the entire affected area. Angela had to undergo chemical burn treatment with silvadene cream, which can't be exposed to sunlight and has to be covered in bandages. This was a wakeup call for Angela, who then realized the dangers of chemical relaxers.
After the chemical relaxer incident, Angela knew that she wanted to wear her hair natural, but she hesitated making the transition because she was anxious about styling and caring for her natural hair. Until that point, all she knew was hot pressing combs and chemical relaxers. Transitioning to her natural hair made her anxious, and she knew she wasn't the only one. She didn't want anyone else to experience the same anxiety and hesitation, so she decided to create her own clean, safe, and nurturing products specifically for natural hair.
Today, Angela's products help others to wear their hair natural by addressing the unique needs and top concerns in the African American natural hair community: frizz, definition, adequate moisture, growth, and naturally soft looking curls.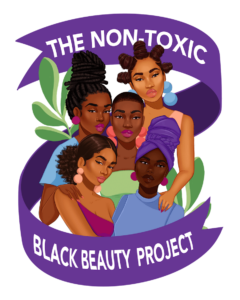 As one of our featured brands on CSC's List of Top Non-Toxic Black-Owned Beauty Brands, CuryCoilyTresses® products are free of the harmful ingredients on CSC's Red List of Chemicals of Concern in Cosmetics, which includes chemicals of particular concern for Black women. These products are also featured in our Black Beauty Database of safer, non-toxic Black-owned beauty products marketed to Black women. This database is a tool that helps Black women shop for beauty products with confidence, knowing that the products are free of ingredients linked to negative health effects, including those of special concern to Black women.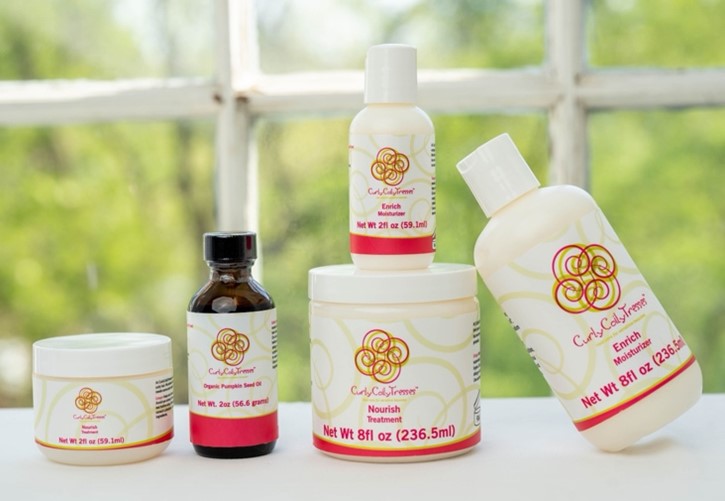 We asked Angela about her work:
Tell us more about your line of non-toxic beauty products
My products are specifically formulated to address top needs and concerns in the African American natural hair community by using an all natural, signature blend of humectants and hydrators that increase both moisture and hydration, and by using all natural, organic, cold pressed, authentic oils and butters that increase strength and protect from breakage. CurlyCoilyTresses®'s products are made with clean and safe formulations and are free from all harsh and harmful ingredients including fragrances, essential oils, masking agents, strong preservatives and dangerous chemicals.
Why should people shop clean beauty brands like yours?
I've chosen to exceed the most restrictive standards governing cosmetic ingredients because your health and safety are important to me. The European standard bans more than 1,400 ingredients, while the American standard only bans 13! A study by the Environmental Working Group found that more than 70% of products marketed for Black hair contain dangerous ingredients, compared to 40% of hair products made for the "general public." While my "certainly not list" is ever evolving as I learn more, I remain firmly committed to safety regardless of governmental standards and choose to exceed European standards!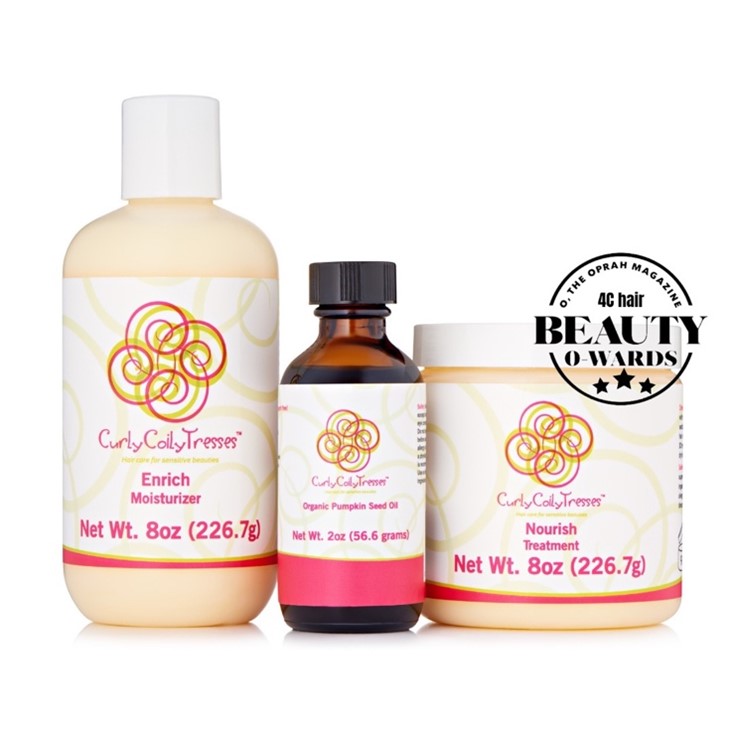 Are you actively involved in your local community or do you have any professional affiliations?
I am a Project Management Institute certified Project Management Professional, an Ambassador for Digital Undivided, a Private Label Insider Beauty Brand Bootcamp Coach, and I am an active member of New Bethel Progressive Baptist Church.
What's a fun fact about yourself?
I love to dance, especially African and Zumba!
What is your personal mantra?
Step into your purpose every day!
Where can your products be found?
You can find my products on my website, www.curlycoilytresses.com, along with niche retailers and salons.
Want more?